7D glass bridge inaugurated in Da Lat, Lam Dong
(TITC) - On 19th August 2023, at the Love Valley - a famous tourist area in Da Lat City, the opening ceremony of Ngan Thong Glass Bridge - the first 7D technology glass bridge took place.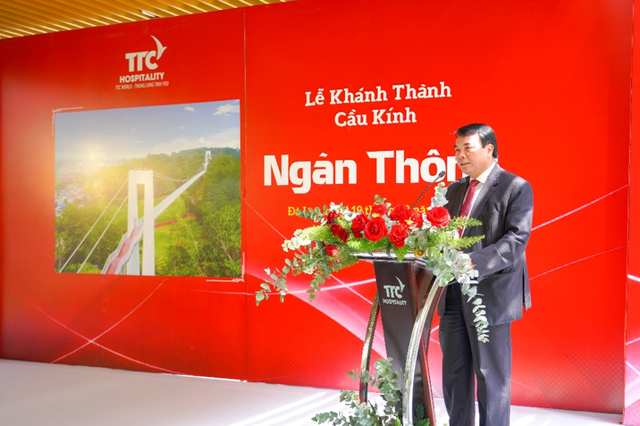 Mr. Pham S - Vice Chairman of Lam Dong Provincial People's Committee acknowledged TTC Group's efforts in completing glass bridge, creating more tourism product for the locality. Mr. Pham S emphasized that Lam Dong province is actively implementing tourism and transportation projects for socio-economic development.
The 7D Glass Bridge with other sightseeing and restaurant in Love Valley will create a unique culinary entertainment complex in Da Lat City, promising to attract domestic and international visitors.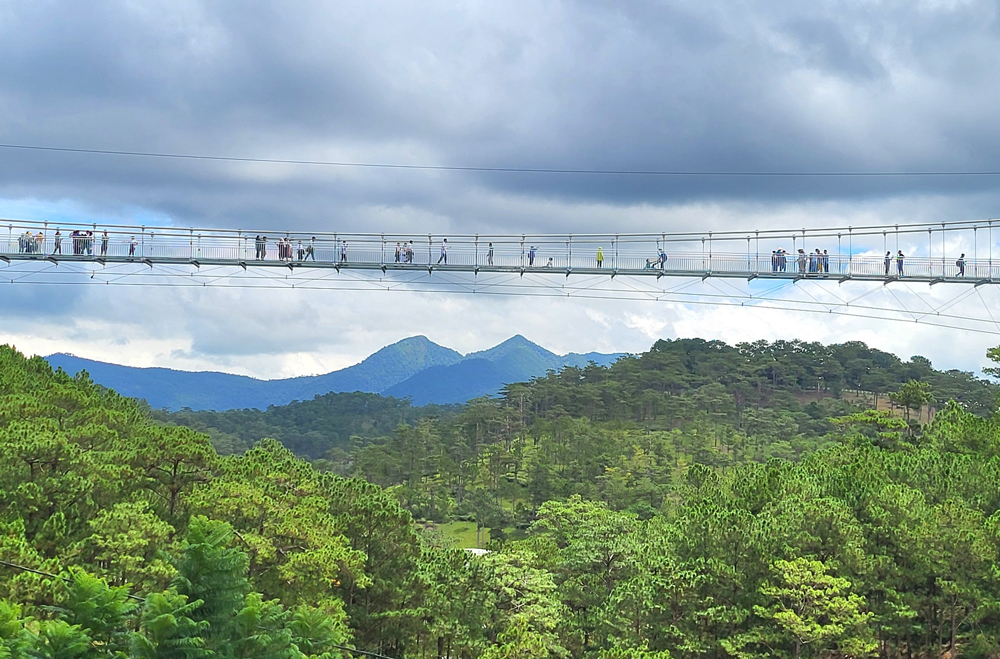 The suspension Ngan Thong Glass Bridge is 325m in length, 3m in width, the bridge deck is 7D tempered glass, the highest point above the ground is 90 m. With this technology, visitors will have a unique and special experience.
Experiencing the 7D glass bridge, visitors feel every step between the vast space and feel the romance when under their feet are thousands of pine trees, the surface of Da Thien lake is covered with fog and the hills are covered with clouds.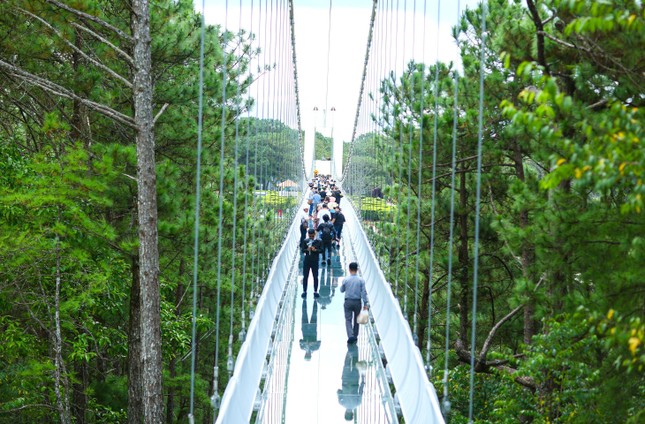 The bridge connects Mong Mo Hill (Dreamy Hill) with the Love Valley, at an altitude of more than 1,500m above sea level. According to the investor, at the same time the glass bridge can welcome more than 200 people one way from the direction of Mong Mo hill.
It is known that entrance ticket of glass bridge is VND 400,000. Visitors can choose from a combo of VND 600,000 (including entrance ticket to visit the entire Love Valley tourist area and Ngan Thong Glass Bridge) or VND 700,000 (including entrance ticket, visit glass bridge and a buffet at the restaurant in the tourist area).
According to statistics, in the first 6 months of 2023, Lam Dong province attracted more than 4.5 million visitor arrivals, of which, Da Lat city alone was estimated at 3.5 million visitor arrivals. Lam Dong province launched plans to develop tourism with new tourism products and models, including the 7D Glass Bridge in the Love Valley.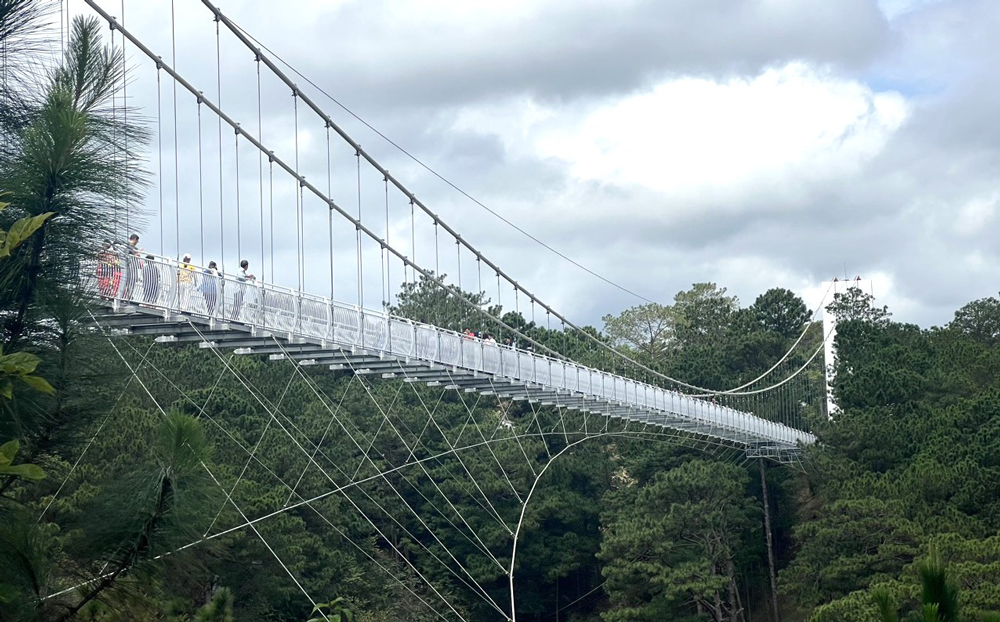 Currently, the Love Valley has many places to visit such as Vong Canh hill, Da Thien lake, statue area, Love labyrinth, model of 30 wonders of the world... and adventure sports tourism services like shooting paintball, highwire, zipline.
Tourism Information Technology Center